SPONSORSHIP PROGRAM
One of the most meaningful ways to support the work of COANIQUEM is to sponsor the
treatment of one of COANIQUEM's young patients.
COANIQUEM provides comprehesive treatment
After a child experiences a burn injury, the scarred tissue hinders their natural development. With your support, we can provide the necessary rehabilitation to ensure they grow properly.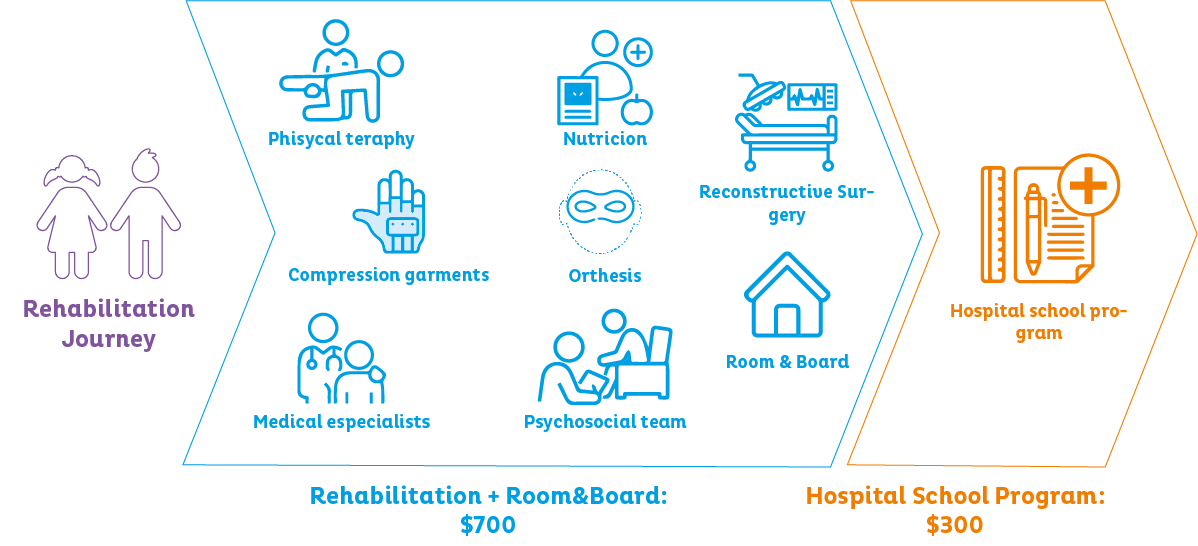 You can choose to sponsor the full treatment,
or different stages of the rehabilitation journey.
Sponsor the cost of Rehabilitation + Room & Board, Hospital School program, surgeries and all necessary compression garments and orthosis.
REHABILITATION + ROOM & BOARD
Sponsor all medical expenses while they stay at "Casabierta", the on-campus residence, while they´re in treatment.
REHABILITATION + ROOM & BOARD
Sponsor the expenses of the Hospital School Program, enabling the children to continue their schooling while they receive treatment.
If you´d like to donate by check, please download the enrollment form
and mail it to the address provided.
Each sponsor will receive progress reports and updates on the
rehabilitation journey of a child.